Stand out from the crowd.
We are keen to help you stand out from the the crowd, and win business. So how about a product with your brand on it? Something that stays around for a while and often gets passed from client to client? We will help you create the right impression and get you in front of as many people as possible.
Supa Sipper
Sipper Bottle
Code: 100166
BPA free 800ml drink bottle that is manufactured from food grade polyethylene which is recyclable. Features a screw on lid with a leak resistant sipper mechanism.

Nomad
Stainless Steel
Code: 105286
Action
Sipper Bottle
Code: 100153
Infuser
Fruit Infuser Bottle
Code: 110004
Mirage
Metallic Drink Bottle
Code: 113885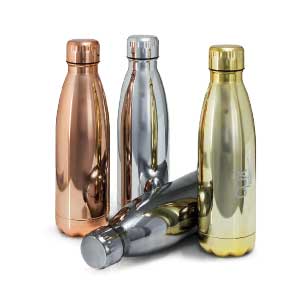 We're here to help!
We love to offer our customers the best price - so get in touch with your local studio with your business needs and creative ideas, and we will provide you with a quote.