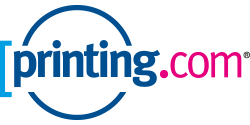 printing.com offers design and marketing expertise and produces printed collateral for local businesses. The first high street printing.com studio opened in 1998 in Edinburgh. Since then, we've constantly expanded and innovated.


Our Hub
Our software, systems and processes are focused on delivering your order on time, every time. All orders are produced in our central production hub that is equipped with the latest technology to ensure the highest quality for your print.


Our Studios
There are hundreds of printing.com studios across the UK, Ireland, France, New Zealand and the US. They mainly operate in retail locations, ideally placed to help local businesses promote themselves in the area.
Our Partners
A few studios are company-owned, but the majority are partner studios that were started by entrepreneurs who saw our business model and the value it could bring them. Is it time you joined us too?